WHY BUY GOLD?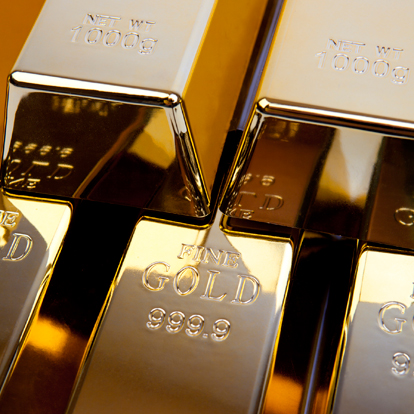 Buy, Store, and Sell Physical Precious Metals
As a wise investor, you understand the need to own hard assets such as real estate and other alternative assets as part of a balanced, yet diversified portfolio. Gold and silver ownership has become an important component of that strategy.
A well-defined portfolio owns a portion of gold and silver as every investor should have a store of "true" wealth. It also serves as a tangible hedge against a number of wealth preservation situations: currency devaluation, bank holidays, civil uprisings, or an increase in consumer prices. As confidence in the United States and other global economies, actions of the central banks, fluctuating paper currencies, and increasing government debt continue to create anxiety for the average investor, increasing one's precious metals holdings seems prudent.
Therefore questions about what to buy, where to buy it, and how to store it, become an important part of the equation. The number of options can be overwhelming, so how does an investor know which options are best for them?
Like other investment decisions, you need to have a clear strategy so you don't have a precious metals allocation that doesn't meet your needs…in an unsuitable storage facility…that lacks the safety and security that will allow you to sleep at night. With so many choices you also don't want to pay more than you should or be stuck without an easy way to sell your metals.
We will focus on answering these questions. When we area done, you'll be familiar with all the options and can choose which is best suited for you.
Owning Gold – is the Ultimate in Capital Preservation.
Simply stated, gold is "true" wealth. It has served as money for more than 3,000 years. Over time, as countries' currencies rise and fall, gold and silver has always served in its truest form as capital preservation. In the United States, if the dollar comes under attack as the world's reserve currency, you have a solution in physical precious metals ownership.
In addition, gold is "portfolio insurance" against fluctuations of investing in equities, fiat currencies, and the mayhem of inflation. As more people become concerned with United States' monetary and fiscal policies, they are turning to gold and silver ownership. During the financial crisis of 2008-2009, this is what happened as investors sought the comfort of a "currency" that retained their purchasing power as others were under attack. The availability to physical precious metals became difficult as supply and demand drove up premiums.
Shipping delays were commonplace, and lags sometimes reached up to six months. Precious metal wholesalers were unable to accurately predict when the Mints would supply them with products.